Hello friends, I'm so excited to share a new review with you all today. My daughter and I recently had the opportunity to review
Spelling You See: Jack and Jill (Level B)
from
Spelling You See
.
Spelling You See
is from the
same fabulous company,
Demme Learning
, that brought us Math-U-See.

Well friends, it's amazing!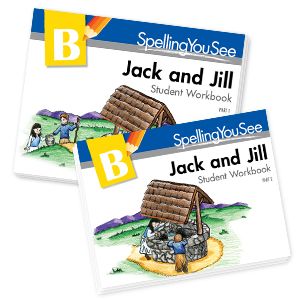 Spelling You See: Jack and Jill (Level B)
is a spelling program that uses fun and engaging nursery rhymes to teach spelling skills. It not only teaches spelling skills, but it also introduces new words that help expand vocabulary. I love that the nursery rhymes tell a story. This is helping my daughter develop an understanding of the sequences and expanding her reading skills, as well as teaching spelling. The nursery rhymes are easy to say which makes them easy to learn.
Spelling You See
products are meant for elementary ages, or for remedial work for older students.
Placement
is not based on grade but on the student's level of language development.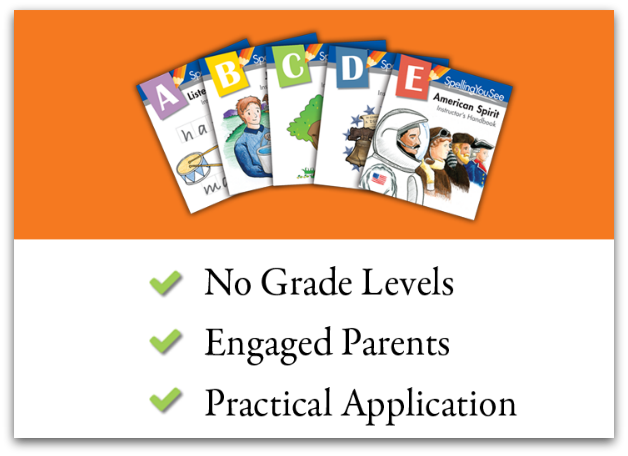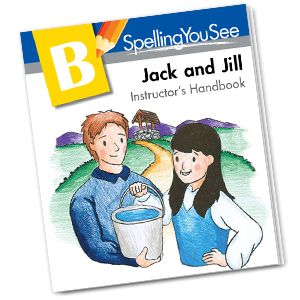 I want to share with you, that my daughter has never really been a big fan of spelling. She is a struggling reader. It has always been a struggle for her to read and of course if you have trouble reading, you probably struggle with spelling. I wasn't exactly sure what to expect the day we started
Spelling You See: Jack and Jill (Level B)
. I can tell you though, that day one was a huge success and after only a few weeks my daughter started reading better and spelling better. What a HUGE blessing!
We started doing lessons daily. We studied each rhyme for a week. One daily lesson consists of two facing pages. I would first start out by reading over the Jack and Jill Instructor's Handbook. I then would read the week's rhyme to her and then she would read it back to me. She then would have to copy a short phrase or sentence and then fill in a set of letter boxes, focusing on short vowel sounds.
My daughter did so well with the lessons and we never felt the lessons to be a struggle. Because the lessons went so smoothly, my daughter became more engaged with it and at times asked is she could do more lessons. This was definitely a first for us. A first that I'm very happy that happened.
I'm positive that our success came from the lessons being nursery rhymes. My daughter loves nursery rhymes, so reading them and learning to spell the words was exciting for her. Everyday when her daddy would return home from work, she had something new to show him. It was fun for the whole family to share in her success and it inspired her to continue trucking on through the workbook.
I also love that the lessons aren't terribly long, which helps my daughter retain the information she is learning. I also felt that we could go at her pace.
What I loved the most though, was that my daughter absolutely loved it! Knowing that she loved
Spelling You See: Jack and Jill (Level B)
made loving it easy. It's never fun trying out a new curriculum and finding out your child isn't liking it. This was not the case for us, thankfully!
***********
I only have one suggestion, when it comes to using Spelling You See. Make sure that you are available to sit and help your child. I feel that more was learned when I was available to my daughter. I could see how she could have been discouraged from the beginning, only because she's not a fan of spelling, had I not been there to help and cheer her on.

Jack and Jill Student Pack - $30.00

Contains 36 lessons that is divided into five parts, A through E.
Included are:
Two Student Workbooks
A Guide to Handwriting
A Pack of Erasable Colored Pencils.
Jack and Jill Instructor's Handbook - $16.00
The Handbook contains a "Getting Started" guide with an overview of the 36 lessons and information about the important skills and concepts that will be learned in each level. The back of the Handbook includes answers to frequently asked questions and a collection of helpful resources, including passages for dictation.
I wanted to note that we received
Spelling You See: Jack and Jill (Level B)
as an advanced PDF copy to review. At this time only
physical book versions are available for purchase.
***********
Well friends, as you can see, we are really benefiting from
Spelling You See: Jack and Jill (Level B)
. We are doing so well with it, that we plan on continuing through the workbooks.
I also plan on purchasing more products from
Spelling You See
in the near future, to use with all three of my daughters.
Check them out on Facebook and Twitter
Click Below to read other
Spelling You See
reviews from the Schoolhouse Review Crew