Hello friends, I've always found teaching good character to be one of the most important things I could do for my daughters. I'm sure as a parent or teacher you will agree just how important it is. I was recently blessed by a recent review that helped me and my daughters immensely. We just recently had the opportunity to review KJV
Parenting Cards
and a
Download Bundle
from
We Choose Virtues
. We have been using them several times a week and my daughters and I absolutely love them. The recommended age is 3-11.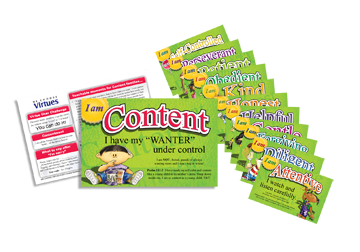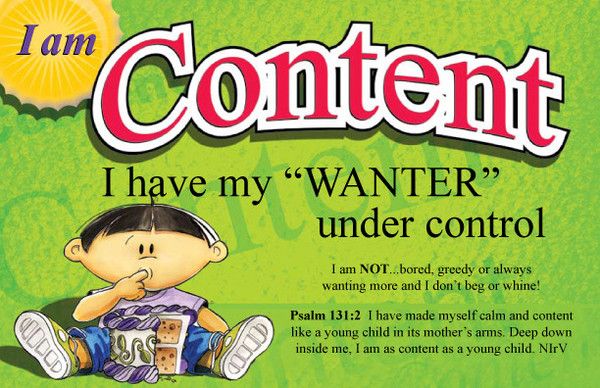 The
Parenting Cards
are 13 double sided, high quality cards and measure 8.5' x 5.5' in size. These wonderful cards are loaded with helpful tips on introducing and demonstrating the 12 virtues. They include a virtue user challenge, "What to say after 'I'm sorry'", a virtue catchphrase, antonyms for the virtue, the name of a "Virtue Kid" with an inspiring story, and a wonderful bible memory verse. I love that they are made so well, because I can use these for years to come. I also loved that you could lay them out or hang them up to be displayed on a wall. I had ever intention of hanging them up, but never did get around to it, because we liked being able to change them out and focus on certain ones more in depth. We also had fun picking a virtue of the week and displaying it on our refrigerator.
The
Download Bundle
is packed with wonderful tools that are sure to help in teaching the 12 virtues. The bundle includes a handy teacher's handbook, a family character assessment sheet, very cute coloring pages, butterfly awards, and sing-along song sheets.
How did we use this wonderful tools from
We Choose Virtues
?
We started by filling out the
Family Character Assessment
sheet that was included in the
Download Bundle
. I noticed immediately that we had areas to work on and decided to start with the virtues cards and tools from the
Download Bundle
that would benefit our family most. The best part about these awesome tools, was being able to tailor them to our families needs. Being able to be flexible with the tools helped us address areas of individual need while also learning and working together. It also lead to wonderful discussions about each virtue and how we could help each other. Each
Parenting Card
features a character with an adorable name and story. My daughters absolutely loved hearing the stories and my youngest daughters favorite activity was coloring the characters. I'd love to give you an example of one of the cards. A particular card we covered one day was the "Kind" card. This card features a cute character named Kettle Gretel. We went over the Virtue User Challenge and read all the stories, tips and bible verse. One activity was making a kindness poster. Each of my daughters made a poster that had two sections. One section said "Please don't" and the other said "Please do". They wrote things that they didn't want, for example, one daughter said "Please don't say rude things to me." This activity allowed each sister to understand the needs of the other. We hung the posters on our refrigerator and referenced them during the course of our review. I loved this activity and felt that it gave my daughters the opportunity to list some things that were bothering them and also lead to discussions on fixing issues and being kind to each other.
The teachers handbook also found in the
Download Bundle
is filled with lots of great information and ideas on how to teach each virtue and enrich your character studies. I found that it was nice to print and reference when looking for fun, workable ideas. There is no need to print it if you don't want to though. It can also be read and referenced from the file.
Also used during the review were the sing-along songs. They were so fun to sing and my daughters had a blast learning them. I even heard them singing them out loud at later moments. It was fun to hear.
The songs are sang to the tune of familiar songs, such as B-I-N-G-O. This made learning them even easier for my daughters.
The bundle also includes Butterfly Awards that can be printed as many times as needed. These awards are to be giving after a child is caught using their virtues. I remember a similar idea when I was growing up called "Caught You Award". It was an award that a teacher would give us in school, when we were caught being nice or helpful. I always loved receiving them. My daughters thought these were neat also. I will admit, that I didn't originally print out as many as I should have, but that's the great thing about having them in the bundle. I can print as many as I need when needed.
I think we did very well with the KJV
Parenting Cards
and the
Download Bundle
and I would recommend them to every parent and teacher. I loved that my daughters had fun with them and it didn't feel like I was forcing them to participate, but rather they wanted to because they want to have good character.
We Choose Virtues
has definitely created wonderful learning and teaching tools and I'm glad we had the opportunity to review them.
Right now thorugh June you can use Promo Code BIG50 for 50% off their amazing set of 12 11x17 Kids of VirtueVille Posters! This is the first time they have ever offered these posters at this price. They are great for school classrooms, Kids Church, or your homeschool room.
Want to connect with We Choose Virtues?


Click below to read more great reviews from the Schoolhouse Review Crew